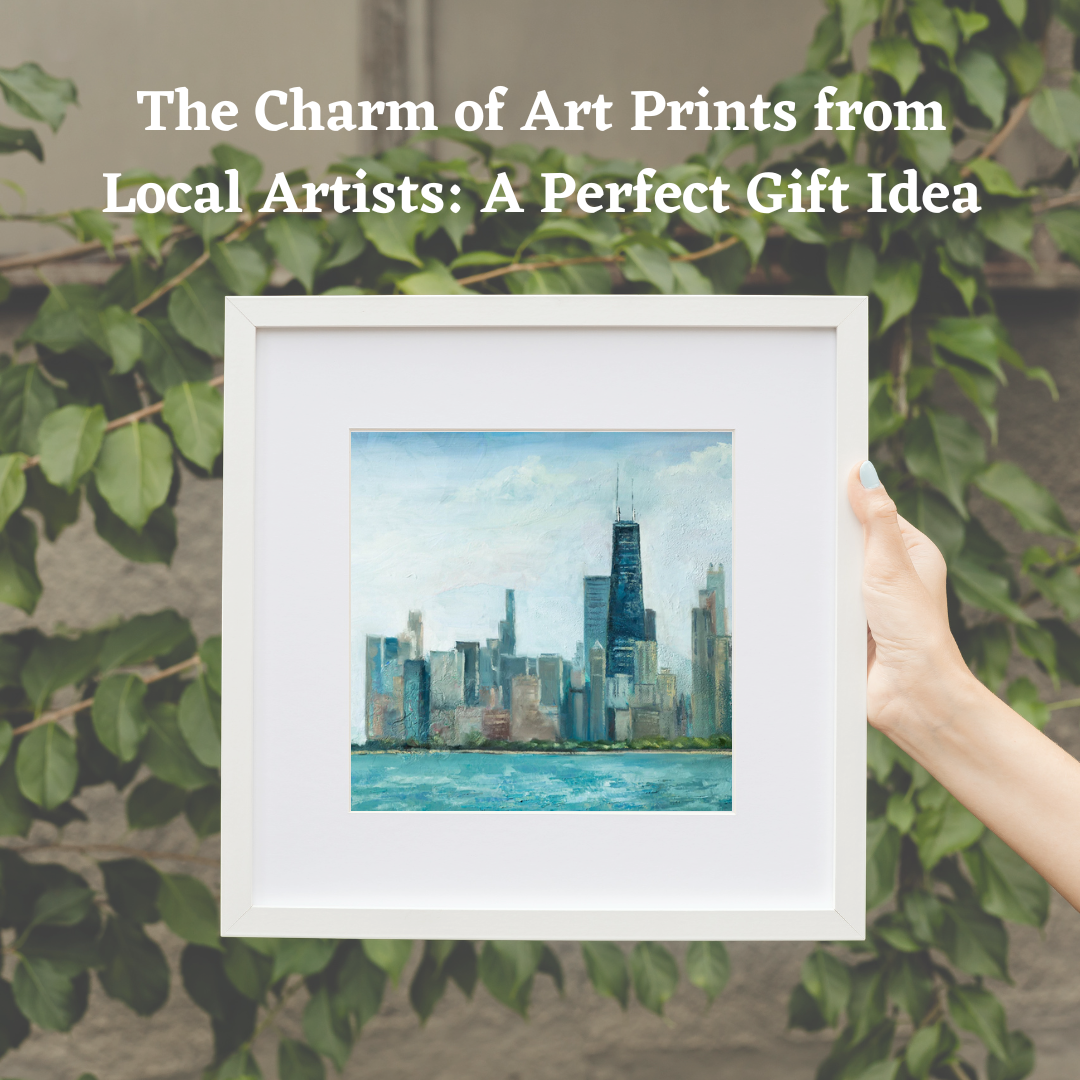 Every gift-giving occasion presents us with the challenge of finding that perfect item that demonstrates our love, friendship, and understanding of the recipient's tastes. Often, we gravitate towards the familiar - a beautiful piece of jewelry, a trendy gadget, or a popular bestseller. But have you ever considered purchasing an art print from a local artist as a gift? If not, let me share with you why this might be your next ideal choice.
A Gift of Uniqueness
First and foremost, art prints from local artists offer something uniquely different. These artworks capture a sense of place, character, and emotion that mass-produced pieces can't replicate. They bear the soul and identity of the artist, making them unique and original. An art print from a local artist is not just another object but a piece of personal expression that has been carefully crafted and thought out. This translates into a gift that is meaningful and personal.
Supporting Local Talent
By purchasing art prints from local artists, you're not only acquiring a beautiful piece of art, you're also supporting a local talent. You contribute to your local economy and help artists continue doing what they love. It's a win-win situation! Your gift then takes on a new dimension, symbolizing your commitment to support and uplift the local community.
Storytelling and Connection
Art prints from local artists often have rich stories behind them. These could be the stories of the artists themselves, the inspiration behind the artwork, or the depiction of local landscapes and culture. When you give an art print as a gift, you're also giving these stories, promoting connection and conversation. The receiver will not only appreciate the visual appeal of the print but will also feel an intimate connection to the community and the artist.
Accessibility and Affordability
Art might seem like an expensive gift option, but art prints bring the world of art within reach. They are significantly more affordable than original pieces but still carry the aesthetic value and impact of the work. This affordability allows you to gift a piece of art that could potentially increase in value over time without breaking your budget.
Versatility
Regardless of the receiver's style and preferences, there's likely a local artist whose work aligns perfectly. With various styles, sizes, and framing options available, you can find an art print that fits any decor style, from modern minimalism to rustic farmhouse or boho chic.
Environmentally Friendly
Lastly, buying local is an excellent way to reduce your environmental footprint. You avoid the carbon emissions associated with shipping goods long distances, making an art print from a local artist an eco-friendly gift choice.
To conclude, the next time you're searching for that perfect gift, consider an art print from a local artist. It's unique, personal, and supports local talent. Plus, it's an affordable and eco-friendly way to bring beauty and creativity into someone's life. Happy gifting!
To see some Chicago Art Prints from local artist Click HERE