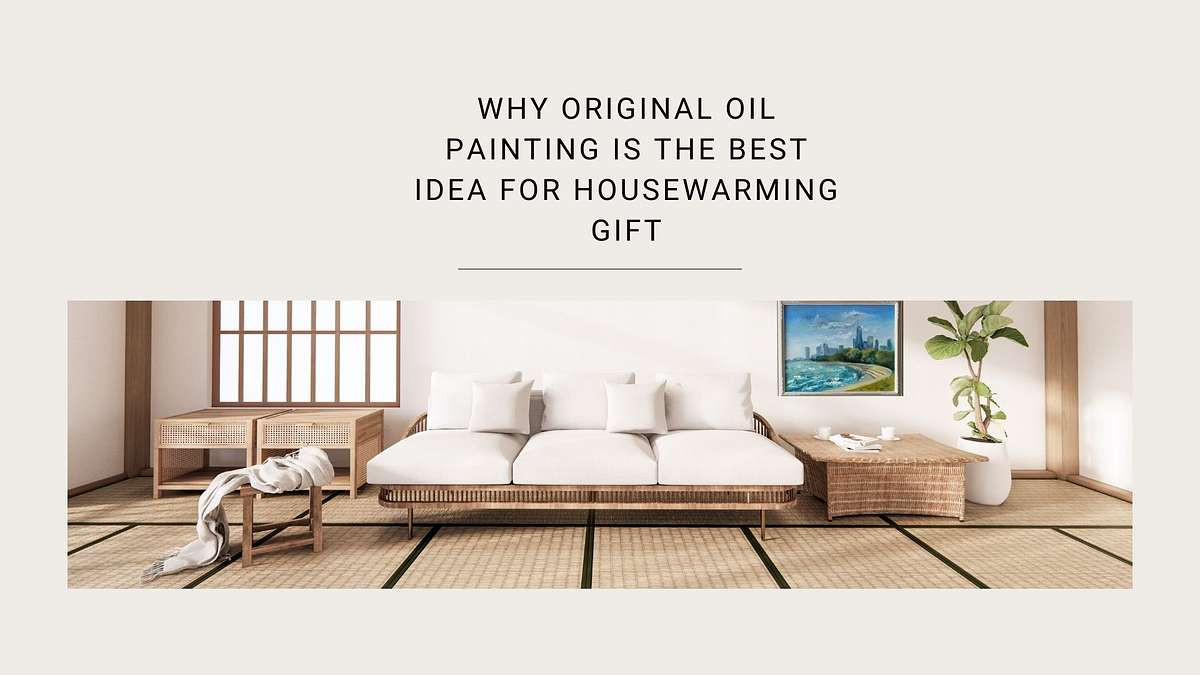 Housewarming gifts can be a tricky thing to decide on. You want to give something that is thoughtful and meaningful, but also something that the recipient will appreciate and use. If you're looking for a gift that checks all these boxes, then an original oil painting might be the perfect choice.
Here are a few reasons why an original oil painting is the best idea for a housewarming gift:
1.Unique and One-of-a-Kind
An original oil painting is a unique and one-of-a-kind gift that cannot be replicated. It's a special gift that will stand out and add a personal touch to the new home. It shows that you have put thought and effort into finding something special for the recipient.
2.Timeless and Long-Lasting
Oil paintings are known for their longevity and timelessness. They can last for decades or even centuries without losing their beauty or quality. This makes them an ideal gift for a housewarming, as they will continue to be enjoyed by the recipient and their family for years to come.
3.Adds Beauty and Character to the Home
A beautiful oil painting can transform a space and add character to a home. It can be the centerpiece of a room and create a focal point that draws the eye. Whether it's a landscape, portrait, or abstract piece, an oil painting can add color and texture to a room and create a warm and inviting atmosphere.
4.Reflects the Recipient's Personality and Style
Choosing an original oil painting as a housewarming gift allows you to personalize the gift and reflect the recipient's personality and style. You can choose a painting that fits their taste and decor preferences, or one that represents a special memory or moment in their life.
5.Investment Piece
An original oil painting can also be an investment piece that increases in value over time. This makes it a thoughtful and practical gift that can appreciate in value, providing both aesthetic and financial benefits to the recipient.
In conclusion, an original oil painting is a thoughtful and meaningful gift that can add beauty, character, and value to a new home. It's a unique and one-of-a-kind gift that reflects the recipient's personality and style, and can be enjoyed for years to come. So, if you're looking for the perfect housewarming gift, consider giving an original oil painting.